Opening its doors in January 2015, The Open Bottle quickly became a staple in Chicagoland's craft beer community by pioneering the craft beer shop and tap room model. In February of 2021, The Open Bottle opened its second location in Lockport, IL.
We sell over 300 different bottles/cans to take home or drink here alongside our 12 rotating drafts. We pride ourselves on our highly curated selection of beer, craft cocktails, wine, cider, and mead while hosting unique events, and offering great service. Now let's meet the folks who make the magic happen.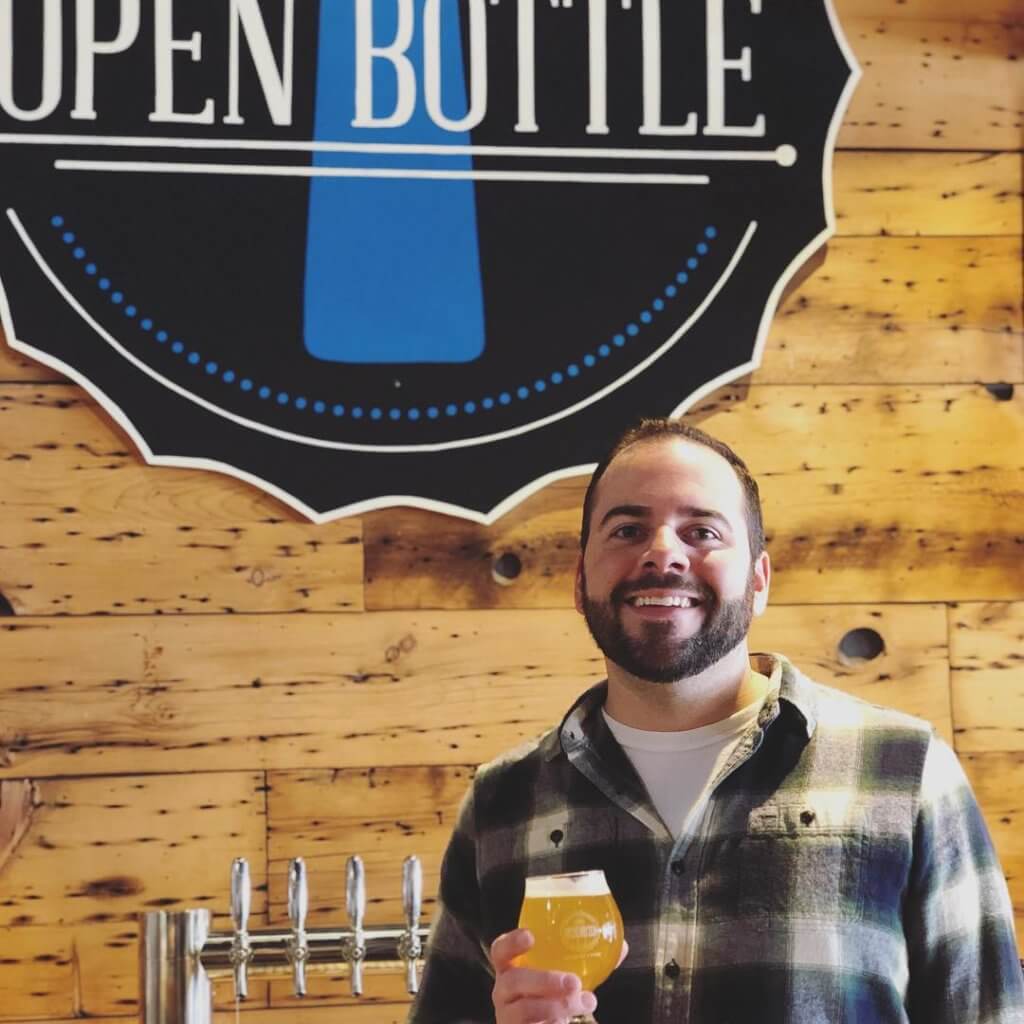 This is Patrick. He goes by a few different names including his favorite one – "Dad". When he's not managing things at The Open Bottle, he's spending time with his three little ones – Parker, Elliott, & Billie.
Hop forward beers have always been a staple in his fridge, but that's not to say he doesn't appreciate all styles of beer (yes, all styles). One of his favorite things to tell skeptical customers? If you don't like beer, you just haven't found the right one.
First craft beer: 3 Floyds Gumballhead
Favorite craft beer: Bell's Two Hearted Ale
Favorite TOB collaboration beer: Blimey!
---
Meet Julie. She leads our team in many ways including scheduling, payroll, event planning, and much more. She shares the same last name with Patrick because she agreed to spend the rest of her life with him (for some reason). Partners at home and business!
Sour beer is the way to her heart although you might also find her sipping on barrel aged stouts.
First craft beer: Huyghe Delirium Tremens
Favorite craft beer: Drie Fonteinen Oude Kriek
Favorite TOB collaboration beer: Ya Gotta Horchata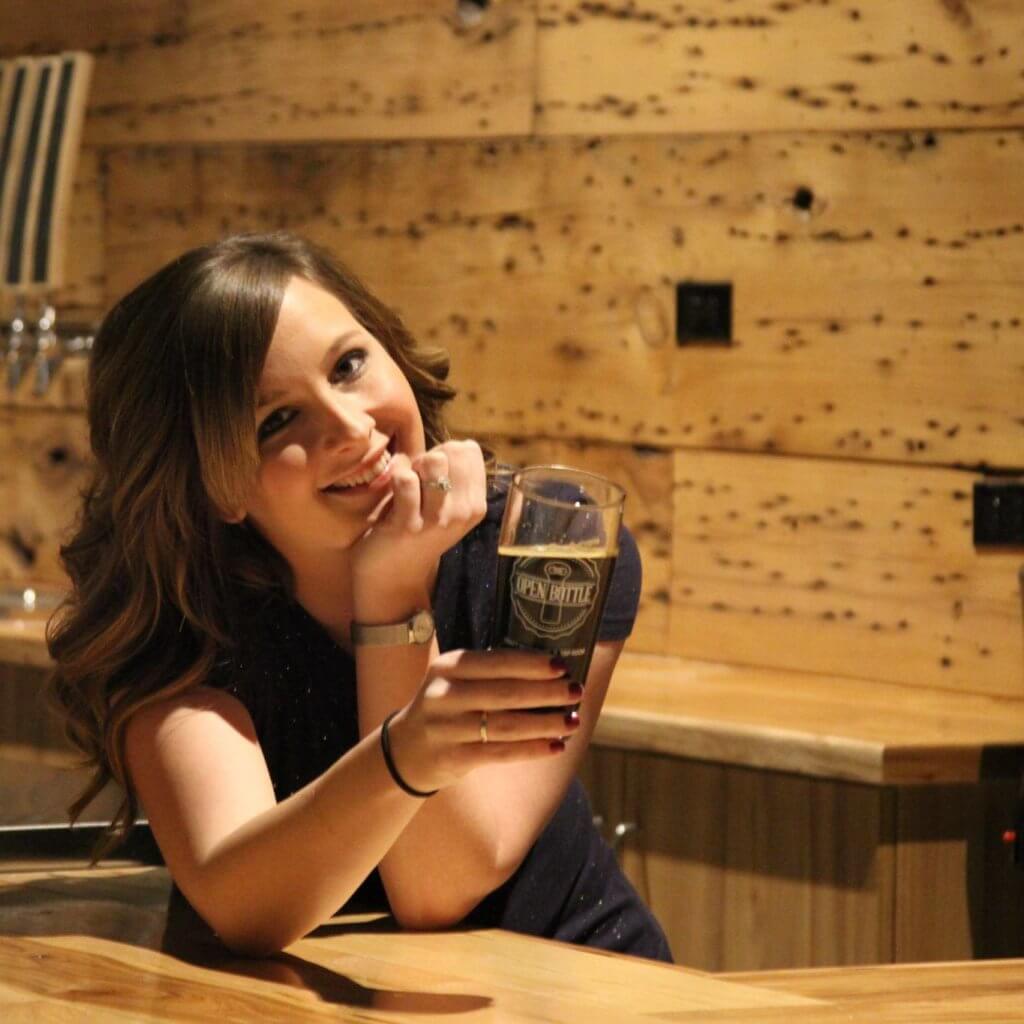 ---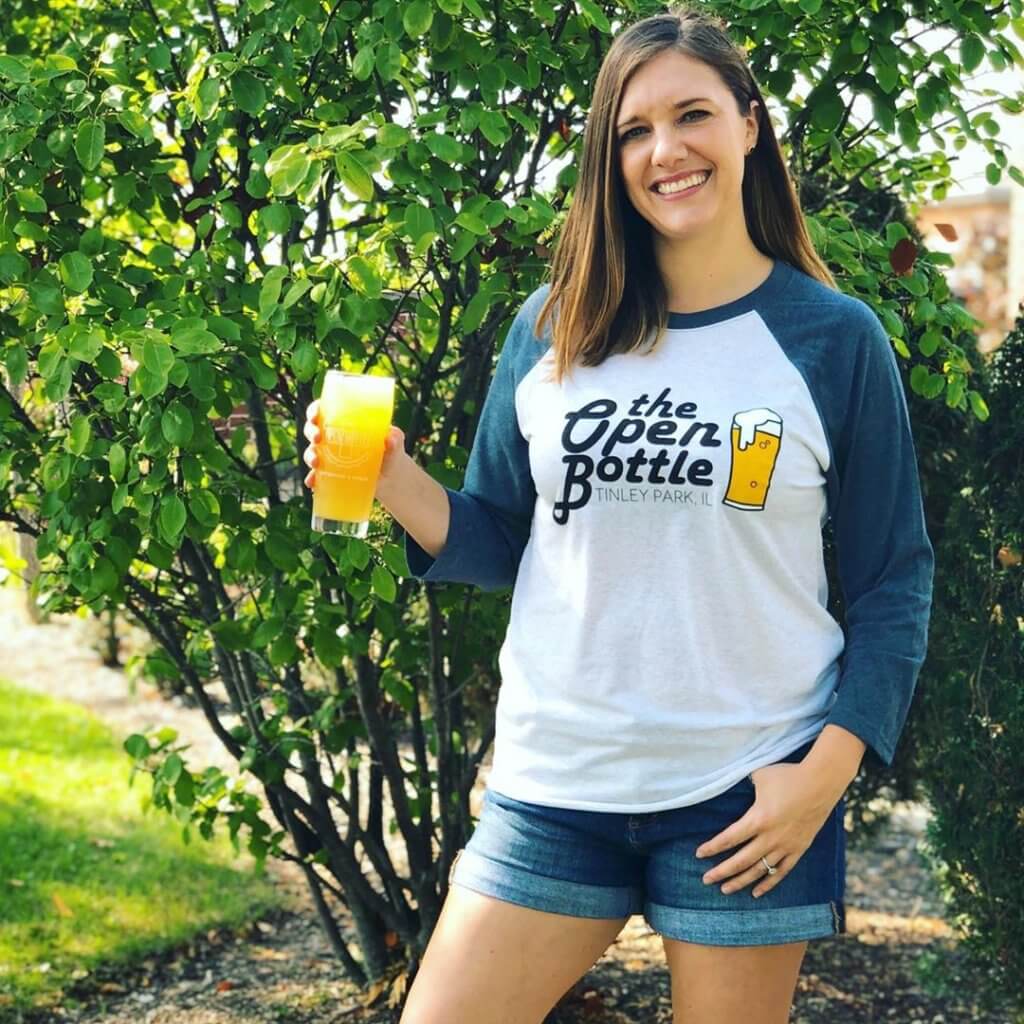 Erin is her name. Managing our store is her game. She keeps our store lookin' tidy, helps manage our team, plans events, and much much more.
Stouts make her taste buds jump for joy, but hazy IPAs are her absolute favorite.
First craft beer: Lagunitas A Little Sumpin' Sumpin'
Favorite craft beer: Dogfish Head 90 Minute IPA
Favorite TOB collaboration beer: Taking Back Sundae
---
Cheers from our entire team!
We owe our success to our loyal customers – whether we see you once a day, once a week, once a year – you're what makes The Open Bottle what it is. And we can't overstate our gratitude.
❤ The Open Bottle